Vision Board to Reality in 5 Easy Steps!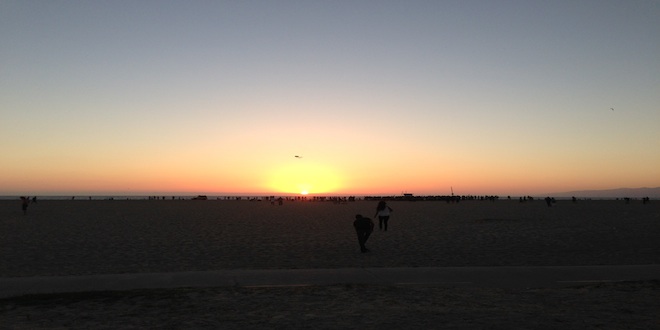 By: PaleoBOSS Lady® As many of you know doing a vision board each year is one of my most thought about, important and sacred acts of the year!
A vision board provides the roadmap toward manifestation of life for this BOSS Lady!   I still have vision boards from a few years back that if laid out would paint a picture of my path.  A path that has intention, direction and a willingness to see options in growth.
Overcoming a disease that has shown to offer the opposite reality for others is no small feat! In fact it is a daily committed challenge to keep such a disease at bay.   This does not just happen!   I often say to others, " don't let my good looks fool you!"
Making this look easy and never letting you see me sweat are mantras that living by often offers confusion on the part of  others.  
This is hard ass work and not for the faint at heart!
It all starts with the board!  Spending time creating a vision board is an easy, inexpensive way to begin manifesting your dreams toward reality.  Top 5 steps to making a Board to Reality RoadMap!
1.  Have a chat with your self!  Call yourself up and say, "Hello life what do I want? Where do I want to be? What kind of person do I want to be?  How do I want to spend my time?  With who do I want to the spend my time? "    Began asking yourself questions and answering.
Vision board should offer a 12 month focus. When creating the board is recommended that the steps somehow be shared within the board.  An example could be regarding fitness: you might start with committing one hour a week for the first month and then reevaluate, but the overall focus is fitness will be a focused effort from this point forward.  On the board this could be shown with picture of sneakers and also a yoga class. A progressive experience artistically portrayed is the desired outcome.
2.    Party Planner or Party Pooper?   Finding out how  you would like to represent this year is a logical next step.   The great thing about vision boarding is that it creates a fun party as well as a terrific solo experience! Each year my desire changes regarding my vision board celebration . Most often this is a reflection of the direction I'm heading.
Many years the desired outcomes create a more  internal or external focus. This can help to influence how I choose to create  my board.  Starting with a group can be viewed however it fits best: as a great to kick off to an externally focused year or to celebrate becoming internal in 2015!
The beauty of  Vision Boarding is the outcome is what you desire!  Asking yourself the question needs to happen because energy leads the process of good intention. 
3.   The space! The location for creating and the process that will happen needs to be thought out and planned! I personally like to have options remaining flexible for most aspects except for the date.
The week between Christmas and January 2 is the time my vision board is made each year! #howiroll
Think of the space as an altar to your life purpose and dreams. Such a sacred reality deserves strong consideration. I prefer in my home with the ritual of movement through music before, during and after. Followed by a food celebration similar to an Italian holiday! Culturally a meal solidifies thoughts and actions!
In the past few years, I've begun adding an ocean/beach experience to the process of boarding. #healingenergy
Some time around the making of the board I hit the sand to allow for deep breaths of salt air and the memories that are filled with this life energy! Doing this allows for awareness of the sacred spaces internally ingrained in my person and myself that are my grounding forces.
4.   Get organized!   Don't be scared this is actually quite simple and can be done borrowing from others, hitting the dollar store as well as sifting through your house and seeing what you have!   This PaleoBOSS Lady®  didn't have use of her hands for many years creating traditional vision boarding and impossible reality. Cutting, pasting and collaging require so much in the use of hands there was no way this would ever be my reality. I began to create boards however I wanted and the experience became even more affirming!
Considering your board as an artistic expression of outcomes gives you the freedom to create the board how ever you want!   The sky is the limit and there are no rules other than a concentrated effort needed to produce any outcome! #ohitgetswild
5.  Enjoy yourself!   Allow yourself to bask in the glory of your life! Map out a clear path that's focused toward dreams becoming realized!  Prepare your altar and sacred space with the energy needed to inspire dreams mapped out consciously by you!
Light a candle, have a glass of wine, listen to music whatever you need to allow yourself to enjoy with intention the manifestation of dreams becoming reality!
Once the board is complete the placement is critical! You need to see it everyday with concentrated effort!  Why make the damn thing if you do not use it??? #ohyesIdid
I have found that my morning movement is where I like to have my board. This way I start my day affirming my roadmap with a clear understanding of where I am headed and the steps to get there.
Dreams becoming reality don't often happen unless you actively are aware of what your dreams are and what you're doing to make them happen! 
The best advice I can give anyone regarding vision boarding is flexibility in thinking is critical to living a life dreams are made of!   Rigidity of the mind, spirit and body do not allow the movement of energy needed to manifest dreams!
Life is alive and  cannot be contained! It needs to be embraced and understood as a privilege and a right!  Make it one of manifesting dreams or not.
If anything I said here matters at all I would love it if you would consider subscribing to my blog! Being a miracle is hard work and having people engage is what keeps me inspired to continue this path.
With one in five Americans disabled I'm sure many of us know someone who might be enlightened about my conscious journey. Maybe consider sharing with others!
Happy holidays to you and yours and all the best in 2015! Health, happiness and dreams realized are always my wishes for you! I thank you for being here. Namaste.