The Magic of 21 Days of Conscious Living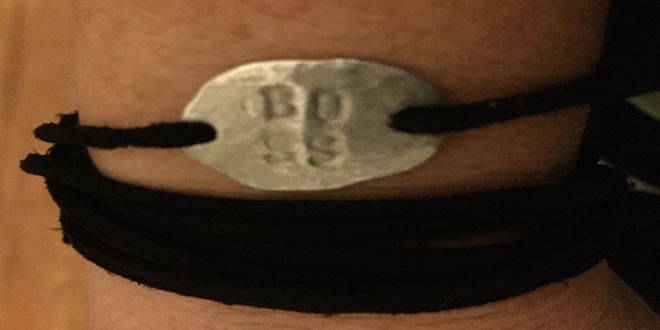 "The disempowered mind believes dreams come true; the empowered mind
knows you bring your dreams to life." Steve Maraboli
By: PaleoBOSS Lady®
It is no surprise to me that 21 day detoxes many of us do time and again!  I am no scientist, but whatever happens at the 21st day mark is like a body symphony!  Suddenly you realize that this is how you are supposed to be.  No aches, pains, sleeping & having energy are often the outcome at day 21!  You almost wake up & bam feel like a new person, but someone you have met before!
In 2012, I began my Wahls Warrior journey. Prior to that I was gluten free and had done several 21 day protein shake based detoxes and those results are what spearheaded my search for how to use food as medicine. Thankful my search found Dr. Terry Wahls Ted Talk and here I am little miss conscious eater!
[embed]https://www.youtube.com/watch?v=hGbHFnYvjo8[/embed]
The most amazing thing about my search was food as medicine was not what I was learning.  Stop using food as poison was the clear message!  #ohitgetswild
Once I removed processed big bigness foods, products, medicines and toxic exposures from my life Multiple Sclerosis became a long lost friend. 
Prior it was the family member who was out of control in every way possible. 
MS took my life existence for many years.
MS took my ability to live pain free uninterrupted for over 5+ years.
MS took my eye sight.
MS took my ability to use my hands bilaterally.
MS took my ability to swallow.
MS took my ability to drive, ride a bike and walk.
MS took my ability to remember to use the ladies room.
MS took my ability to play the piano, golf, needlepoint, sew and many things I loved to do.
MS took my friends, family and partners.
MS took my entire life savings.
MS took my ability to live alone.
MS took my ability to be self sustaining.
MS took my ability to no longer be able.
Now that I stop supporting big business & big pharm by questioning my status quo...
I own my life.
I have no pain.
I see very clearly.
I use my hands bilaterally.
I swallow.
I have full bladder function.
I live alone.
I have a Masters in Psychology with a focus on Community & working toward becoming self sustaining again!
A 21 day detox of any kind is a good place to start, but if you want a miracle life that you manifest this should be seen as the beginning and the beginning only.
[embed]https://www.youtube.com/watch?v=vVnJQegx0fI[/embed]
True detoxification comes from a life commitment beyond 21 days for true nirvana!
The detox of YOU has to happen for it to bring the results that manifest a miracle! #ohYESidid
Imagine what my life is like for me right now?
I am not kidding PLEASE give me one freaking second and re-read that list above about my life with MS.  Imagine when all of that is happening to you at once.  #hopeless
I freaking wake up every day in shock that I am a walking freaking MIRACLE!
If I am not mistaken history has shown that no one recovers from MS.  In fact, MS is the 2nd largest reason folks are in state institutions in the US and the 2nd youngest population!  #damnit
Somehow I have kicked this shit to the curb and continue to do it every day! #proudofME
If you are doing a 21 day and feel amazing (as you should) would you consider doing it again and make the next one a 45 day?  How about again with the next one a 60 day?  Each time make it more than food? Consider beginning to question the status quo for real.  Maybe look at your cleaning products, cosmetic and skincare and read what the ingredients are and what they mean.  #liveconsciously
What do you have to lose, but having your eyes wide open!?! #whataconcept
Begin to live a conscious life & the miracle of you will unfold. #worthmorethan21days
Right now we are all the 'miracle' of big business & big pharm.  #ownit
Time to subscribe and thrive with PaleoBOSS Lady®!  Would LOVE it if you would join me on my journey and click the subscribe button.  #whynot
My life journey is nothing short of amazing and I hope you will engage in helping me share the word about manifesting your amazing life!
I do solomely swear to engage and annoy you with each post. Probably a curse or two thrown in cause I cannot help myself. #pottymouthsince5