How to Dig Deep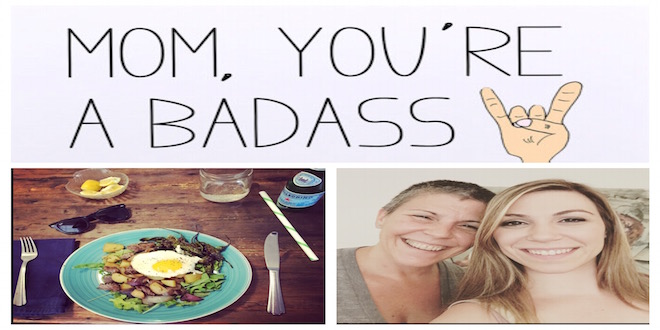 By: V Capaldi It is amazing this journey we call life.  I find myself guided by a moral code of ethics that has begun to self govern my every move.  So many of my decisions are lead by the knowledge gained living consciously.  Not that this is a bad thing, but a difficult way to try and survive in an international culture that is almost exclusively built upon the auto pilot of life. From fast clothes retailers like H&M to Target and Costco the era of disposable is everywhere and that is the ethical undertone.
We have all heard the term doubling down and most of us will relate it to gambling.  Doubling down often happens many times when the odds are not always appearing in your favor and it is a last stitch effort.  Making the act of 'doubling down' a greater risk offering huge rewards being the motivation.  This is exactly where I would say defines my current life situation.
Literally I have no idea how I got to this place or life known as PaleoBOSS Lady®.   I do not have one single complaint about the journey I live and continue to live. However in my wildest dreams not for one second would I have predicted my life to include being PaleoBOSS Lady® and all that  being this means to me and others.
Being a miracle and sharing this journey with others is what is driving my life right now
and with every ounce of my person this is my daily truth.
This journey is not easy and a process that involves overcoming odds every day using steps that are in direct opposition almost universally to everyone.  Conscious living is not the norm. Being a miracle is not the norm.  Having both of these principles guide  life choices is not the norm and I have had to dig deeper to maintain this reality more than I have ever in my life. Recently I am digging the deepest I have to date with most of my life decisions happening outside of the cultural norms regarding how to successfully live your life.  I often feel like others see me as a train wreck just waiting to surface where I see myself as a true warrior dedicated to community and activism.
So how do I continue to dig deep when motivated by a gut with a highly defined moral conscious outside of cultural norms?
My Steps:
1.  I am digging deep right now as my life is about to change in some way and I have no real idea how.  I do know I need to prepare mentally for whatever the outcome is and do my best to define all the potential possibilities. Some of them are very scarey and some are quite exciting and wonderful.  When you are a boss like me things are always either one extreme or the other: completely horrific or the greatest thing ever.  Not always has it been the greatest thing ever and being prepared knowing my 'next move' gives me the tools to grow in a forward direction even when things do not always turn out the way I hoped. That does not mean giving up on your journey just allowing  your steps to ride the wave which often means taking a different route.
2.  Balance in all things is always essential and even more when you find yourself digging deep. The tendency is to internalize and fall out of balance when in a life phase where you need to dig deep.  It is important to establish a system that allows an ideal balance of work, self, others, movement and mindfulness efforts.  How that plays out for each of us is an internal conversation that has to happen.  We are all not the same and a 9 to 5 work day may not give all of us the balance we need.  For some of us it is ideal and for others like me not so much.   Cultural norms like this often ask us to put a square peg into a round hole which we know never will be a successful outcome no matter how deep you dig.  Find your balance and work to build the path that works for you.
3.  Listening to your gut is the foundation of digging deep.  Something inside of us was talking so much we decided to finally listen.  The problem is quite often gut chatter is not the most widely accepted and common form of knowledge for solid decision making requirements. Yet without listening to your gut there is no reason to dig deep for the majority of us.  Our gut typically is the most genuine and real response we have. Over time due to cultural norms many of us learn to silence our gut and chose to 'go with the flow.'  Digging deep is usually needed when thoughts are in opposition to cultural norms and your gut most often is driving this need.  If you listen to your gut you will find these steps used often in your life.
All of us have a miracle life available to us.   We may not see it at first glance but it is there.  Waiting for you to grab it and own what is rightfully yours.  Digging deep is an essential element to achieving such a status and the above outlines a good way to assure your journey produces the desired outcome.
Every move I have made since day 1 of being diagnosed with Multiple Sclerosis has kept me on the edge of almost all cultural norms and is the foundation of my miracle status.  Listening to my body at every turn and each stage of life has produced a foundation that makes each dig a little easier and filled with more confidence that the energy of life will provide what I need as long as I create the space for it to manifest.
Dig deep and create space for your miracle life. Why settle for anything else?
If this or anything above resonates with you or someone you know please consider sharing and subscribing to this blog.
Join the PBL team as we share our journey of taking #onsmallstep toward conscious living for your miracle life!
Manifest it baby! #BAM