3 Steps to Begin Your "Bag of Tricks"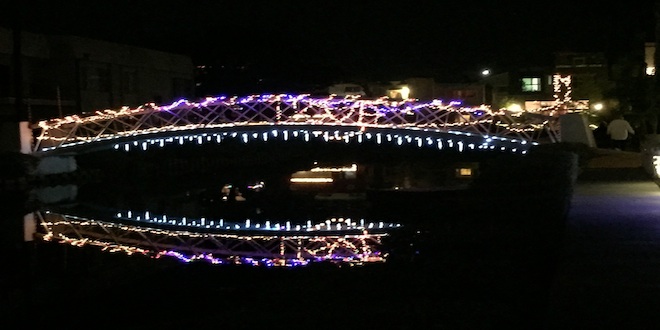 By: PaleoBOSS Lady® Since the new year PaleoBOSS Lady® has had a full inbox of folks asking for help manifesting their life!  This jazzes my soul beyond belief because it represents others actively living a conscious life. Living consciously for me resulted in the miracle known as PaleoBOSS Lady®!
Manifesting one's life includes developing your own "Bag of Tricks."  A Bag of Tricks should be filled with tools using movement, mindfulness and food to consciously live your best life.
Below are PaleoBOSS Lady's 3 Steps to Begin Your "Bag of Tricks":
1.   Add,  subtract, multiply & divide your life!  Be open to including things that aren't always in your present life. Discounting things that have had a positive impact on our lives happen to be something many of us are guilty of doing. Often we tend to hold onto the things that had a negative impact longer than positive.
Each life experience brings with it knowledge and lessons learned that are an essential element to your Bag of Tricks. Be willing to add,  subtract, multiply &  divide life looking through every life lens.
An example of this relates to meditation.  I bring years of learning in my prior practice to each meditation.  Walking meditation, group meditation, counting and so on are allowed to enter my decision-making process so that I can pick the practice likely to produce my desired outcome.
Sometimes we get so stuck in the new that we forget the value of the old.  It is essential to include useful life information as you experience it and to remind yourself of them throughout your life journey.
2.   Have a conversation with yourself about what support systems you need to help achieve your desired outcomes. This could change based on what you're doing.  I personally have identified several different communities of support needed to be present in my Bag of Tricks.
Currently I decided to make some serious food and lifestyle related  changes. These changes I believe will present a very large challenge for me based on psychological need based addictions. In order to successfully navigate these lifestyle changes I have decided on a #90DayManifestingMEChallenge that includes limited social interaction.
The thinking behind the timing is based upon the science of what produces a habit. I am working hard to change old habits and produce new lifestyle choices.  I have learned that it is best to allow myself  this level of commitment to assure the desired outcome is achieved.
Other times changes in my life require a support system of community which looks completely the opposite of the above. Each outcome needs to be considered identifying support systems that reflect the end result.
No matter what your outcome is a lot of community support systems should be in your Bag of Tricks.
3.   Last, but not least is self-love! Without the desire to live a conscious life toward self love nothing can be manifested! Manifesting is synonymous with dreams becoming reality. This does not happen without love of self!
You can tell yourself whatever you want, but the reality is true.  Manifesting life takes a non-narcissistic self-love to produce the energy needed for such a long term miraculous outcome.
Every time I stray and make choices that clearly do not reflect self-love the miracle of me starts to slip away! I've tested and retested this and every time the outcome is the same. #damnit
Manifesting is not the same as success. Please don't confuse the two.
Manifesting is creating the life that you want that supports your ideals & vision for yourself.
If you do not have a lens to see yourself that is loving manifesting life cannot happen.
The End.
Well, well, well you made it this far!  How about giving me the old thumbs up and subscribing to my blog?  #whynot
Literally these social media outlets that I shamelessly share my life on are the community that supports my drive to kick MS to the curb all day every day!
I am sure if you do some learning could happen, inspiration and I will probably offend you by accident and all for FREE!  #ohitgetswild
Thank you & love the life you live my friends! #namaste